Neue CDs – von brandneu bis immerhin 2019 erschienen – im Freien Radio Rhein-Neckar Bermudafunk in der Radiosendung Jazzology.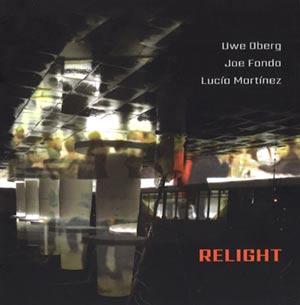 Uwe Oberg / Joe Fonda / Lucía Martínez – RelightDrones & Spirals
Not Two Reccords
Almost Two
The Sharp Side Of It
I Am Three & Me – Mingus« Sounds Of Love
Leo Records
Mit Maggie Nicols, Silke Eberhard, Nikolaus Neuser und Christian Marien.
Mingus Cat-alog, Pussy Cat Dues
Haitian Fight Song
Simon Nabatov (mit Gratkowski, Minton, Schmickler, Hemingway) – Readings / Red Cavalry
Leo Records
A Letter
Intermezzo 1
Gedali
Informationen im Web: Jazzology, Bermudafunk
Jazzology ist die wöchentliche Jazz-Sendung im Freien Radio Rhein-Neckar und wird vom Webmaster der Jazzpages seit 1998 gestaltet.
| www.jazzology.de
| bermudafunk.org/sendungen/sendungen/jazzology.html
| www.bermudafunk.org