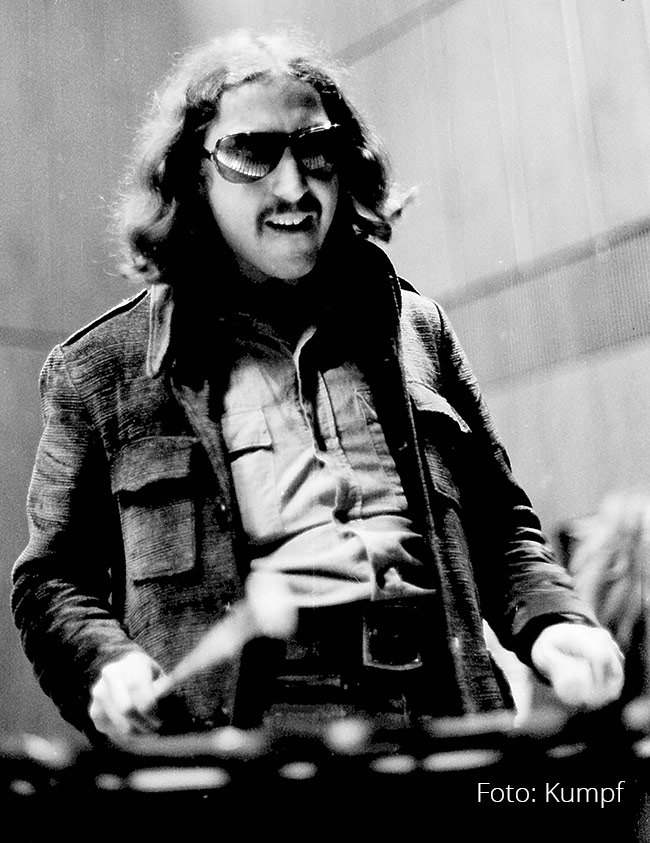 David Samuel "Dave" Pike (* 23. März 1938 in Detroit, Michigan; † 3. Oktober 2015 in Del Mar, Kalifornien) war ein US-amerikanischer Vibraphonist. Dave Pike, a bebop-style jazz musician who pioneered the amplified vibraphone, died Saturday October 3rd 2ß15 in Del Mar. He was 77.
A smoker since his teens, Pike had emphysema, said his wife, Brooke Eisenberg-Pike.
Influenced by the sounds of Milt Jackson and Lionel Hampton, Pike began playing drums when he was 8 and later taught himself the vibraphone. He added an amplifier to the instrument in 1960 and spent the next four years touring with Herbie Mann.
He then moved to Europe, where his band, the Dave Pike Set, gained popularity in Germany and Belgium. He returned to the United States in the early 1970s and talked the owner of Hungry Joe's, a tiny Huntington Beach hangout for bikers and surfers, to let him play there. With pianist Tom Rainier, guitarist Ron Eschete and bassist Luther Hughes, Pike and his group became regulars and turned the establishment into a lively jazz club.